Setting up LISA Business on BC
Pre-requisites
Your tenant should be on-boarded to HARP either via Companial Marketplace or Azure marketplace before through the steps below. Without an active HARP subscription on your tenant, your BC environment cannot be correctly linked to the BC connector on the HARP platform.
Get LISA Business extension from AppSource
To get the LISA Business extension, first from the search find 'Extension Management'. Then
from the 'Manage' tab, click on 'Extension Marketplace'. Lastly, from the AppSource search
for 'Lisa Business'.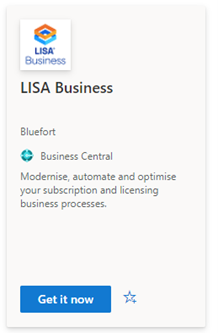 Setup HARP Connector
1. Launch the setup wizard, which can be found either from the notification, from search or assisted setup, then click next.
Note: Please ensure you expand the wizard dialog using the arrows on the top right corner for a better experience.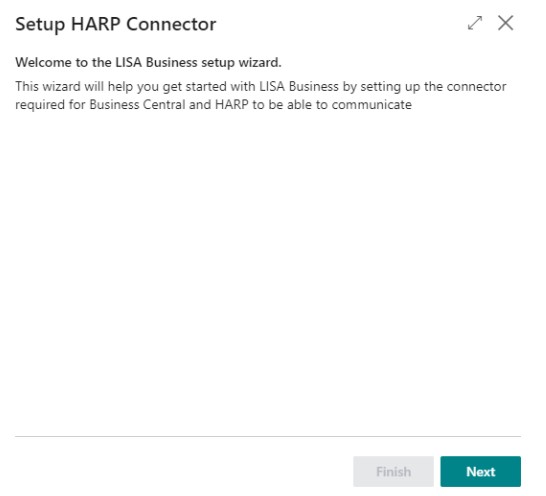 2. On the license agreement confirmation page, click next. This page is only shown on the first time of the setup.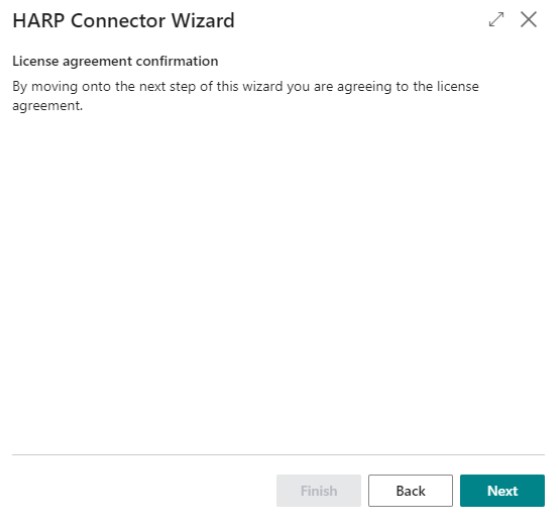 3. The purpose of this page is to create a connector for this Business Central company. First sign in with Microsoft, then fill in the environment name and company name and press create. When this is done click on the refresh button to get the HARP Connector GUID. Once this field is filled, press next.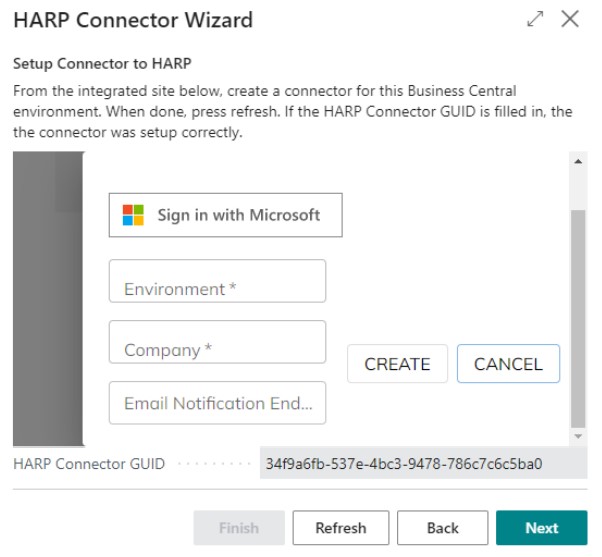 4. On the LISA business parameters page, input the default deferral template, default journal template and the default batch name. The default journal template and the default batch name are only shown when 'generate payment journal for sales actions' is set to true, since when set to false a payment journal will not be created. After this is completed, press finish.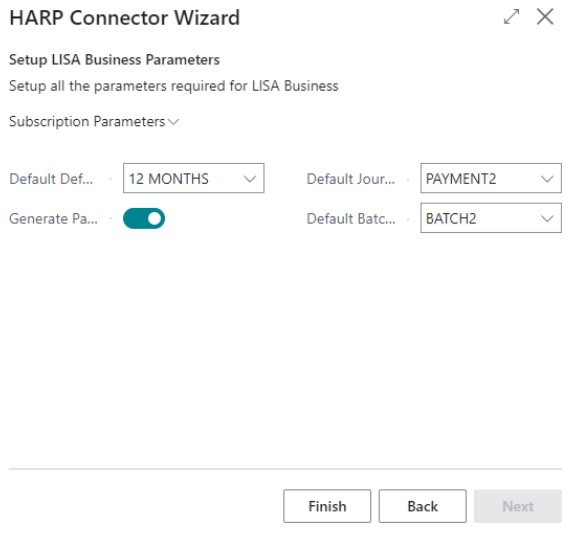 Notes:
This process needs to be done for every company which needs a HARP Connector.
In case that a company does not need a HARP Connector, the notification can be disabled by using the "Disable Notification" button. If this is done and you want to setup the connector later on, this can still be done by opening the setup wizard from one of the other methods mentioned above.
Assign Permissions to Admin user and to any other users accessing LISA Business
Navigate to the 'Users' page and double click on the admin user
Click the 'New line' button next to permission sets
Select the permission set called BFTSUBMANAGER and click on the 'OK' button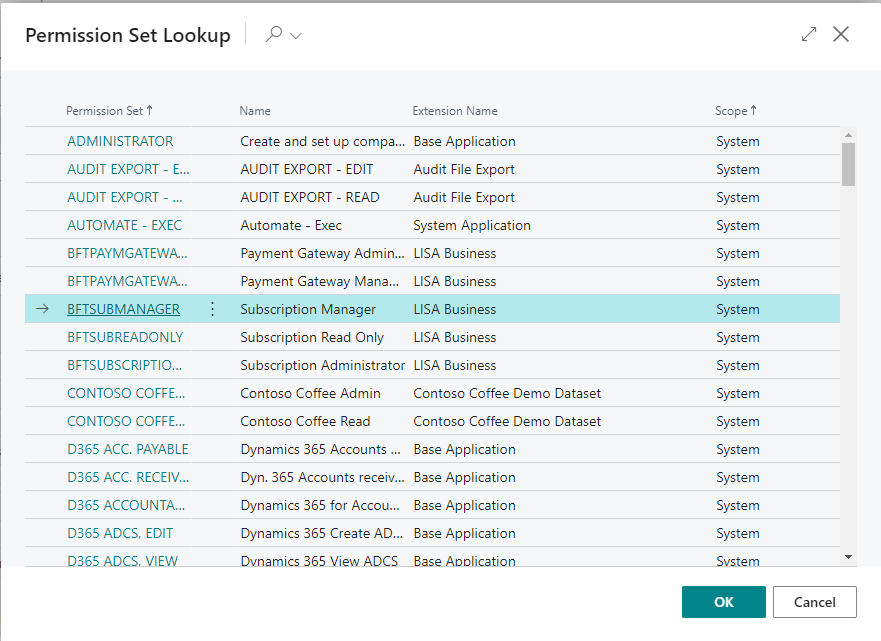 Repeat the above steps for any other users who need access to LISA Business, assigning them the appropriate role.
Optional: Set user role to Subscription Manager
For user to change own role
1. Click on the settings icon and choose 'My Settings'.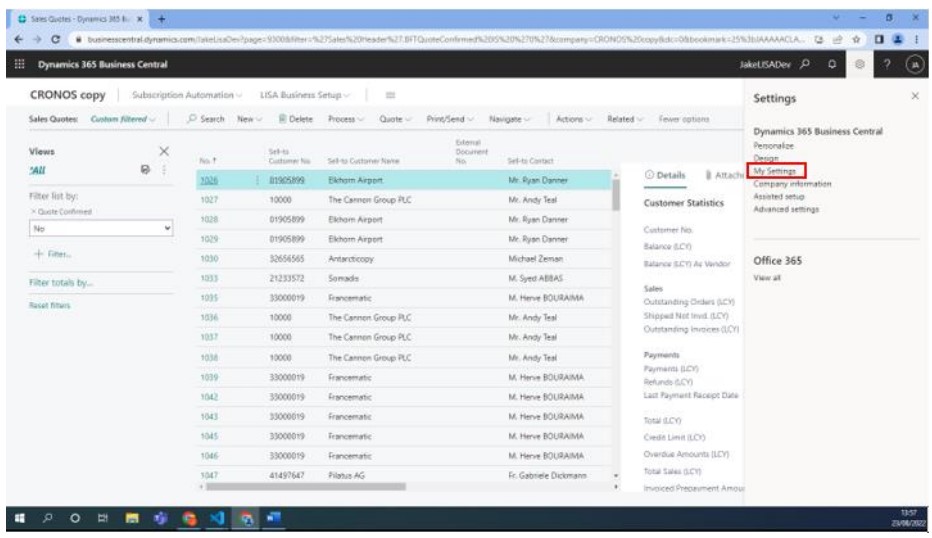 2. From 'Role' field choose the role needed.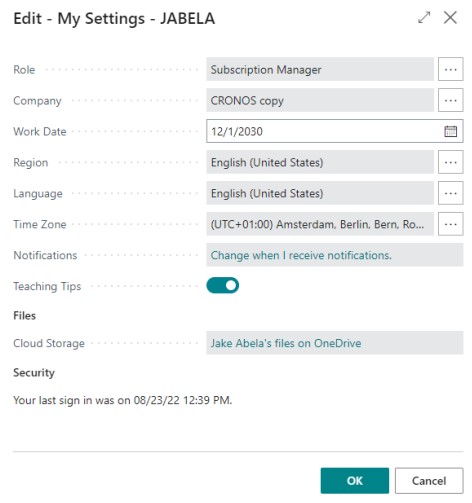 3. All the available roles are shown in this page.
For admin to change any user's role
1. From search, go to 'User Settings'.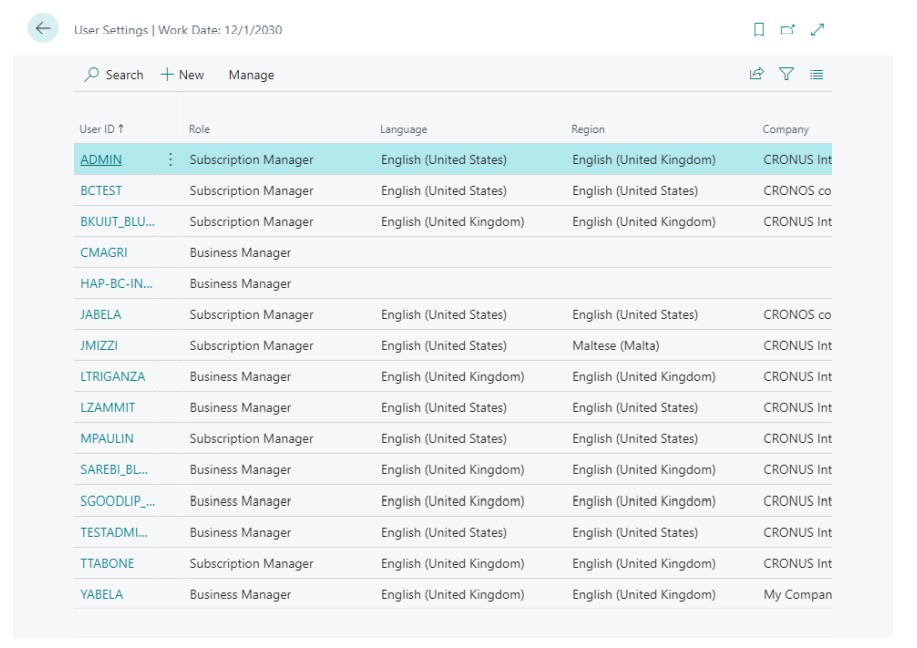 2. In the user's page select the required role from the 'Role' field.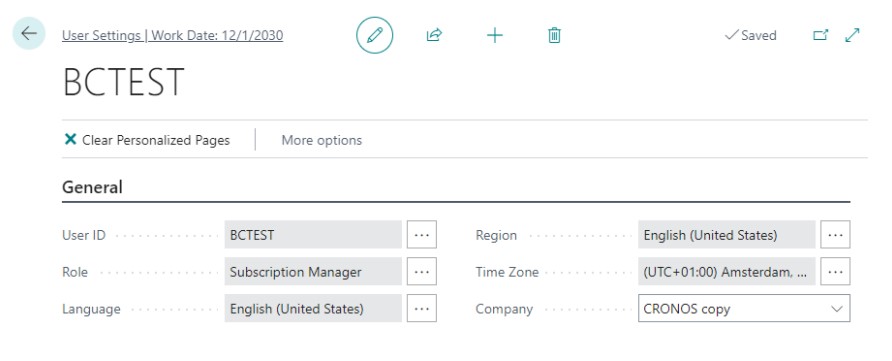 3. All the available roles are shown in this page.